Fat Cat Farm used to be Sycamore Herb Farm, owned by Bruce and Sandy Shomler. When I first moved to Templeton, California in 1993, it was one of my first discoveries, only a mile east of my new home. I started my first garden with the herbs I bought from them. I loved the herb farm. There were animals to look at, a
lush
herb garden that let you know what the herbs you bought might grow into, and a marvelous gift shop full of fresh herbs, herbal gifts, books about herbs, and other wonderful things. There was also an antique car right in the gift shop. It was the kind of place I could easily get lost in. I often would go there on Sunday afternoons just to look around and relax because they had made it a beautiful place.
Then, in 2004, a terrible thing happened. A fire burned down the main building and I'm not sure what else, but Sycamore Farm closed. When it reopened, it had become a tasting room for Lone Madrone Winery, which radically changed the atmosphere of what used to be the old gift shop, but the herb farm also reopened in 2007. I was glad to see it back and continued my herb-buying trips. Then one day when I went in, I found that the herb farm had closed once again. I bought a couple of left-over plants for half price, sorry that they were no longer loved and cared for. In 2009 I returned to Lone Madrome to take pictures of what remained of the old Sycamore Herb Farm.
I was delighted when
Rhoda Chute revived the herb farm and renamed it Fat Cat Farm in 2010. Unfortunately, it, too, is now gone, but it was a beautiful place that deserves to be remembered as a part of Paso Robles history. We will tour it was it was in 2010.
Let's begin our tour of Fat Cat Farm
Entrance to Fat Cat Farm, 2010, ©B. Radisavljevic
Isn't this entrance inviting? My real tours of Fat Cat Farm will be in video a bit farther down, but here's an idea of what's ahead. As we enter, we will pass the goats to our right. You will probably hear them before you will see them. Then the restrooms are just a bit farther on. Look ahead and to the left and you will see the herb gardens and a picnic area nestled under the trees. Continue straight ahead past the tasting room and you will find the herb farm. Its long tables were beginning to fill up again with herbs of all kinds.
Fat Cat Farm did not just offer the usual herbs you might find at a regular nursery or large garden center. In those places you normally find the most common varieties of the most common herbs. You are able to come home with a lavender, a sage or two, oregano, curly parsley, flat leaf parsley, dill, basil, chives, thyme, basil, and maybe a couple of others I may have forgotten.
Pink Grapefruit Yarrow from Fat Cat Farm, ©B. Radisavljevic
At Fat Cat Farm you could find many varieties of lavender, sage, oregano, mint, thyme, basil, scented geraniums, and maybe some I've forgotten. On this visit I came home with tansy, which I had wanted for years. I got some pink grapefruit yarrow and some bronze fennel. Rhoda Chute, the owner of Fat Cat Farm, also recommended some plants I'd never heard of before to meet some of my needs. These were a silver germander and variegated sweet myrtle. I was also able to get some German chamomile that I needed.
Herb Shoppe at Fat Cat Farm, ©B. Radisavljevic
Rhoda herself is a treasure. When I go to places like
Home Depot
and other garden centers, I'm on my own. They have few people who can make recommendations on what will meet your needs. Rhoda knows her stuff and can answer questions even about what she doesn't have yet. She patiently helped me find what I needed. She was planning big things for the future of Fat Cat Farm. Once all the herb beds were full again, she planned to move on to providing fresh-cut flowers and newly harvested herbs. She also planned to have heirloom cottage flowers and vegetables and plants that are hard to find anywhere else.
Just as Sycamore Herb Farm before it, Fat Cat used organic methods. I knew that the plants I bought would not have seen chemicals or poisons. Since I also avoid those things, I was very pleased to buy anything I could at Fat Cat Farm. I really miss having it a mile east of me.
Now let's move right into the video tours.
The Grand Tour of Fat Cat Farm, June 15, 2010
That's Rhoda you see walking across the screen as we enter Fat Cat Farm. We'll pay a brief visit to the goat and her kid and then look around the herbs near the entrance for a bit. As we approach the Lone Madrone Tasting Room on the way to the Fat Cat Farm, Rhoda walks by again and I threaten to come back and interview her someday soon. We walk past the tasting room and out to the area where the herbs are sold and take a brief look at the butterfly garden behind that area, the growing beds for the herbs, and a new planting area. Another video will take a closer look at the butterfly garden.
A closer look at the Butterfly Garden at Fat Cat Farm, June 15, 2010
This video focuses on just the Butterfly Garden and a more extensive look at the herb store area as they were in 2010.
A Closer Look at Fat Cat Farm's Growing Beds
This very short video records my conversation with Rhoda, the owner, about the plants in this bed and her history with the farm.
The Goat and Her Kid at Fat Cat Farm
Ok. I like to watch animals because I don't have any. This video is just goats talking to each other and me talking to the goats. These are the animals your children might like to watch if you visit. You met them briefly on the way in on the first video.
Fat Cat Farm Had Chickens, Too
We all know that an organic farm needs a lot of manure, and it has to come from somewhere. I suspect that the chickens and goats
helped
provide it. So let's meet the chickens that lived at Fat Cat Farm. Your children might also like to watch them.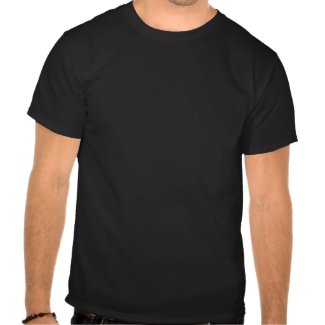 I dream of the day... CHICKENS (on dark) Tshirt
Photos from June 7, 2013
These photos were taken shortly before Fat Cat Farm closed. What a contrast to what remains in that space now.
Bird Bath in Fat Cat Farm Herb Garden Bed, ©B. Radisavljevic, 2013
Sculpture in Fat Cat Farm Herb Garden Bed, ©B. Radisavljevic, 2013
Fat Cat Farm Herb Display Tables, ©B. Radisavljevic, 2013
Fat Cat Farm Butterfly Garden Entrance, ©B. Radisavljevic, 2013
What Was Left of Fat Cat Farm Butterfly Garden Area in January, 2014, ©B. Radisavljevic
It breaks my heart that the gardens are gone. You can click any photo to make it larger for a more detailed view.
Since Fat Cat Farm closed, I now rely on
Serena Wyatt at Grown from the Heart
to supply me with herb and vegetable seedlings. She is very helpful and I like doing business with her at the Templeton Farmers Market.
Do you remember Sycamore Herb Farm or Fat Cat Farm? Do you miss having a local herb farm as much as I do? Do you have a local herb farm where you live?