I learned to love alpacas when some used to live near us in Templeton. After they moved away about a year ago, I missed them. Then last November I was walking through Farmers Market in Paso Robles and found this booth with lots of photos of alpacas, so I had to check it out.
As I looked around I saw some organic almonds for sale and a variety of alpaca yarns in vibrant colors. Some had already been made into hats and scarves. I also spotted a spinning wheel in the booth and persuaded Daphne Capaldi, of the Capaldi Ranch, to demonstrate it for me. She was very gracious and invited me to come see the ranch. Unfortunately that had to wait, since I was preparing for major surgery that would keep me homebound until February.
I have missed the alpacas that used to be close to us. I have immortalized them in some Zazzle products I made. Here are two of them.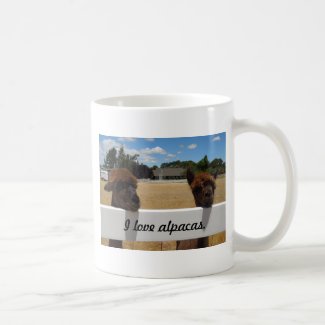 Alpacas in Templeton, California Mugs
by
barbsbooks
See more Alpaca Mugs at
zazzle.com
One of my favorite products is this Rickshaw Commuter Laptop Bag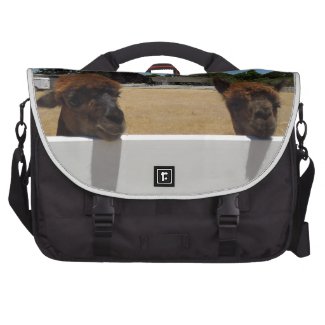 Alpacas in Templeton, California Laptop Messenger Bag
by
barbsbooks
Check out other Alpaca Laptop Bags at
zazzle.com
The rest of my alpaca products are available in my Zazzle store.